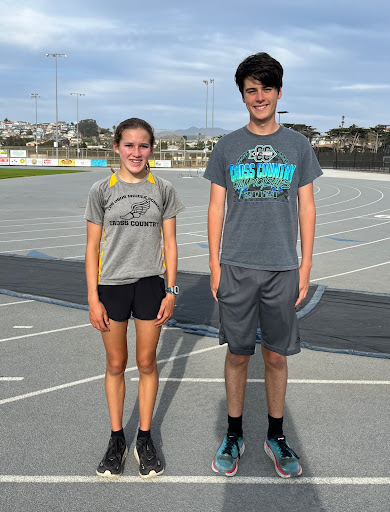 Cross country coach, Jennifer Frere, shares, "Senior Michael Pascual has shown true leadership in cross-country this season. Michael leads the team through warm-ups, drills and puts forth a solid effort in every workout. He volunteered at our home meet after his race to help make it a success. He is a wonderful role model for our new runners.
Freshman Shelby Taylor won our novice race at our home invitational this past weekend. She is committed to practice every day, showing up ready to work to get stronger and faster. Shelby always does her best and puts in that extra effort needed for a successful season."
The MBHS Athletic Boosters is a 501c non-profit organization dedicated to assisting all athletics at Morro Bay High School. Athletic Booster meetings are held the 2nd Monday of each month and all are welcome to attend. Please visit our website, www.mbhsab.org, for additional information of membership, season passes, and ways to help the Athletic Boosters with your donation of time or resources.